Vintage 2016
Nebbiolo d'Alba DOC
Colla
Tasting Notes
Tasting notes
A rich and immediate bouquet with hints of violets, raspberries and blackberries with a touch of spices.
It is rich and well structured and offers ever increasing sensations of violets and cocoa until the strong and mighty meeting with the tannins, that make the sensations last.
Excellent with roast meats, wild fowl, braised meat and cheeses. To be served at 19°C.
Basic Information
Product name: Nebbiolo d'Alba DOC Colla
Cépage: Nebbiolo
Appellation: Nebbiolo d'Alba
Classification: DOC
Color: red
Type: still
Country/Region: Piedmont, Italy
Vintage: 2016
Alcool percentage: 14%
Sugar rate: 0.5 g/l
Vinification
(Wine-making)
Method: traditional in steel tanks
Temperature: 30-35° C
Lenght: 15 days
Malolactic: 15 giorni
Aging: wood
Wood type: allier
Barrels type: barrique
Level of toast: medium
Percentage of new barrel: 30%
Aging time in wood: 1 year
Vineyard
% of Grape/Cépage: 100% nebbiolo
Soil: (coarse) sand and sandstone
Date of harvest: 21/10/2015
Type of harvest: hand picked
Packaging
Number of bottles per box: 6-12
Chemical Analysis
Dry extract [g/l]: 29.2
Total acidity [g/l of tartaric acid equivalent]: 5.99
Volatile acidity [g/l acetic acid equivalent]: 0.61
Total SO2[mg/l]: 85
Free SO2[mg/l]: 25
Bottle
Empty bottle weight: 450 g
Aging potential: 10 anni
Cork size: 24×44
Cork material: natural cork
Bottle type: Bordeaux bottle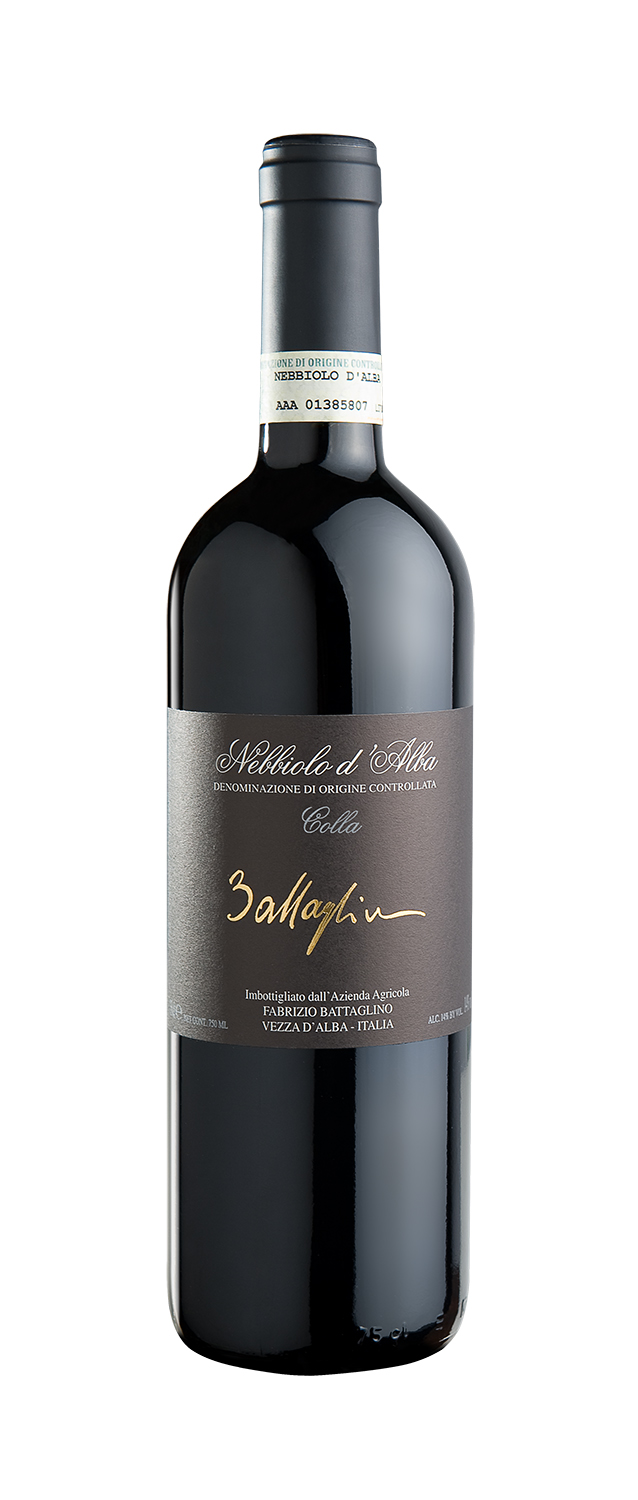 Our Wines
Rosso
Vintage 2019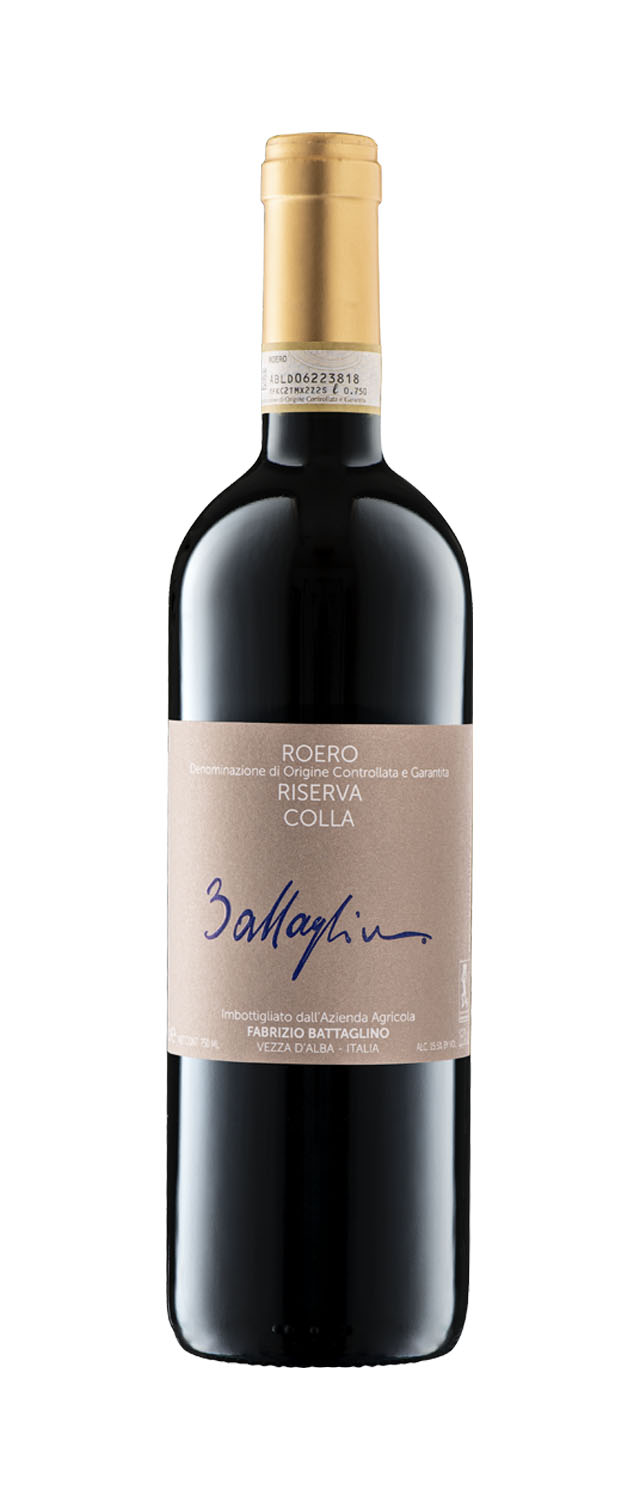 Rosso
Vintage 2020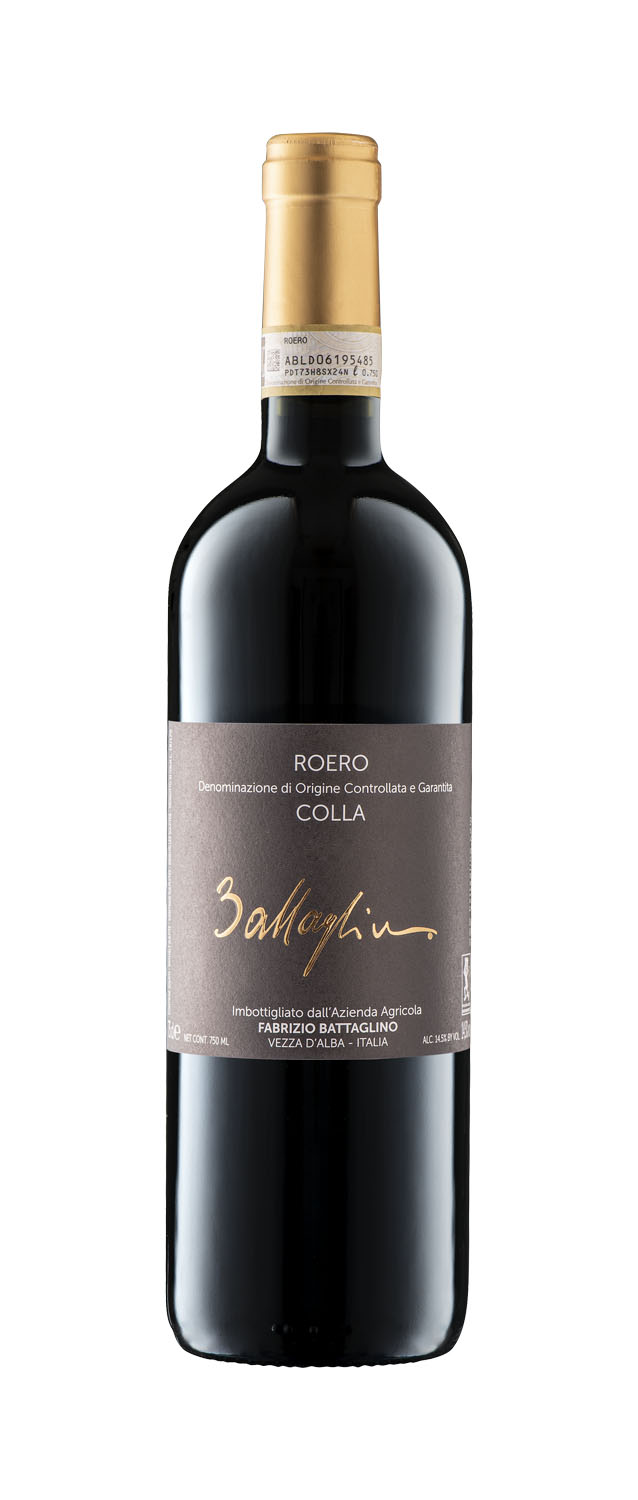 Bianco
Vintage 2022
Bianco
Vintage 2022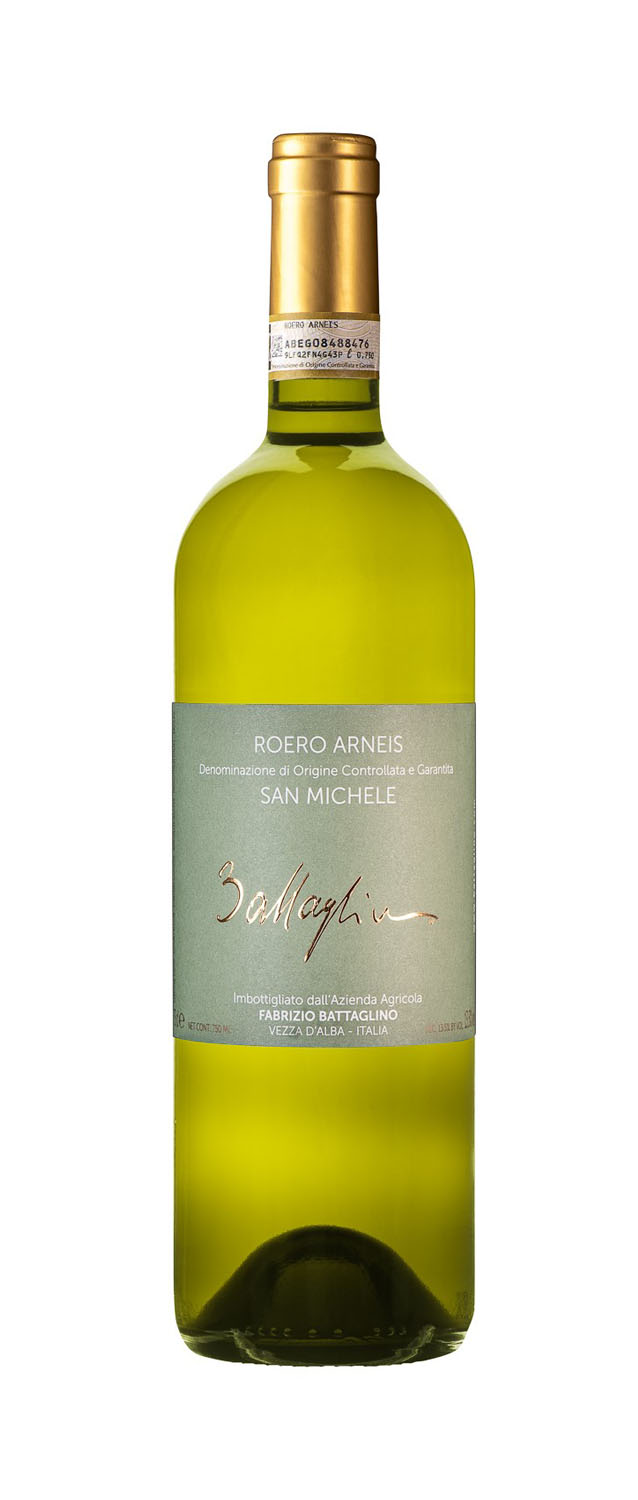 Bianco
Vintage 2021
Rosso
Vintage 2021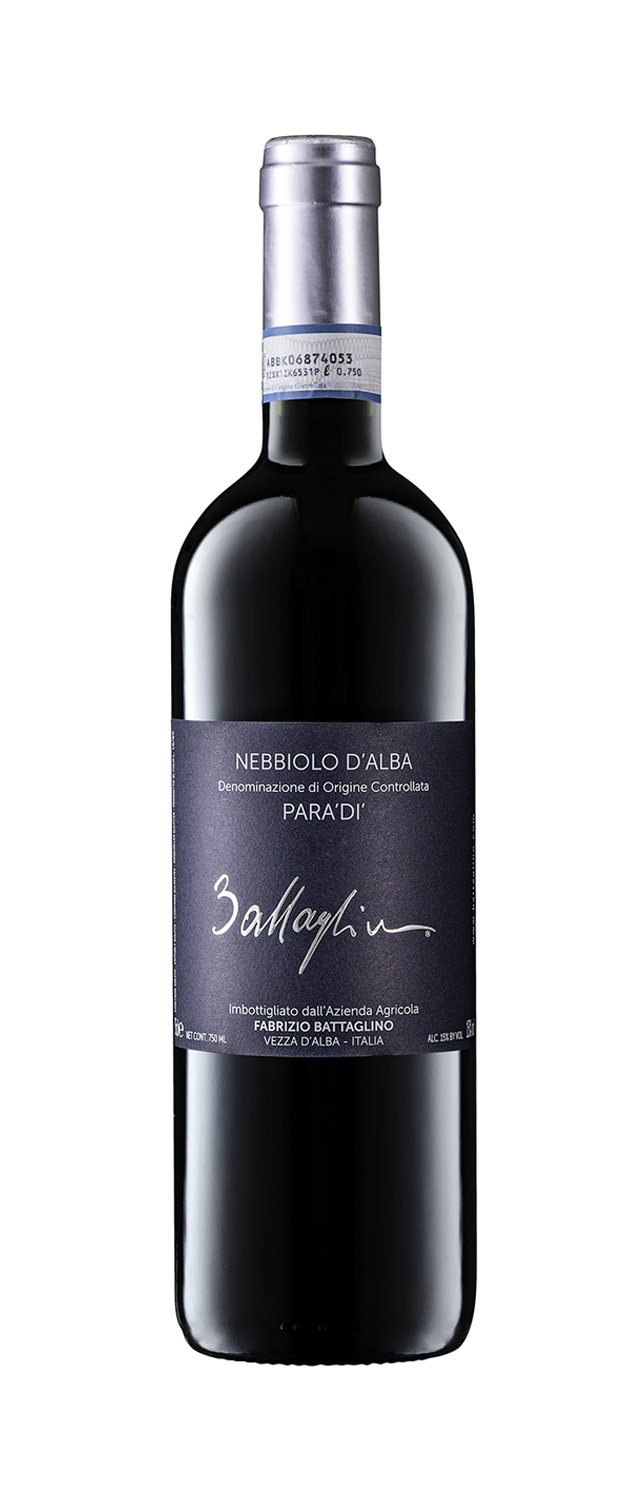 Rosso
Vintage 2021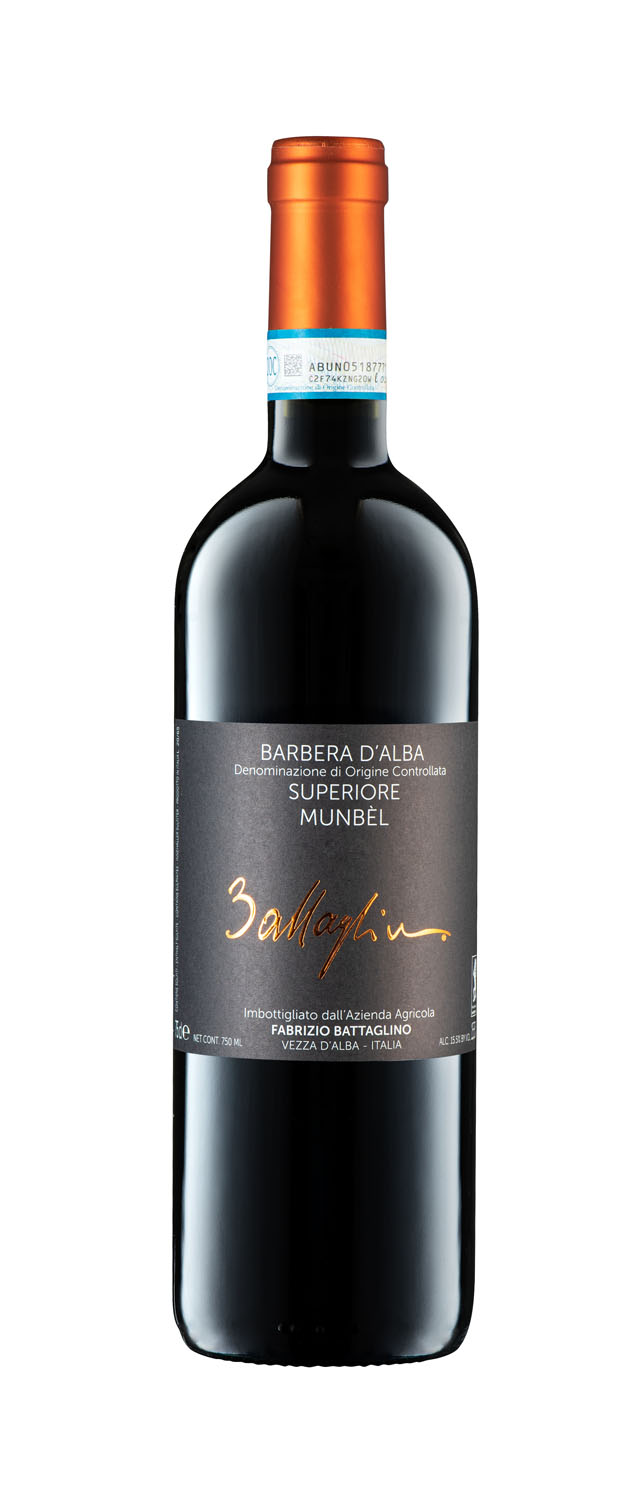 Bianco