My Roero
An unbreakable bond between territory, passion and wine
About a quarter the size of the neighboring Langhe, this slice of land to the left of the Tanaro River differs in its complex appearance, capable of changing radically from one side of the same hill to the other.
As a producer, but even before that as an inhabitant and lover of the Roero, I always try to convey to those who come to visit me the true essence of these hills, the same that I try to make each of my wines shine through.
Here…if I had to explain Roero with one word this would definitely be 'Colla' (cliff).
Colla because it is the name of my vineyard, which belonged to my grandfather and father. Colla because 'Hill' seemed reductive.
Colla because with its central position in the Roero, it represents its ideal prototype territory by limestone-sandy conformation, with its steep, perched rows that still force us to work manually.
Colla, the First Bottle of Roero Ever Bottled
The Colla vineyard, owned by my family for generations, was the first to see the birth of a Roero DOCG.
This is certainly a great pride for us, demonstrated by the serial number of the bottle in the photo, which came out in 2005 as the first of its kind.
I like to think of this fact as yet another proof of the strong bond that I, as well as my predecessors, have with these bizarre, unique and somewhat unpredictable hills!
The Roero Yesterday…
To understand today's reality we need to take a few steps back, and retrace the road that led us here.
It all began in the early postwar period, a time when our territories of the Langa and Roero – later recounted in Beppe Fenoglio's 'Malora' – were based solely on a subsistence economy, not even always certain: farmers raised cows, grew fruit, vegetables and vines.
But back then grapes were sold or wine was made in bulk, in demijohns, to be sold to individuals. There were rarely enough leftovers to export, and from year to year all the production was appreciated only by locals.
Beginning in the 1960s there was an abandonment of the countryside: factories in the area were looking for labor and the security of a salary got the better of them. However, these companies respected the peasant roots of the area by giving the worker the opportunity when he returned home to lend a hand in the family and keep the vineyard from dying.
For a long period, the countryside suffered from poverty and decay: the dream in the drawer of every boy was to escape far from the strenuous life of their fathers, to find ease and wealth that these lands did not seem to grant.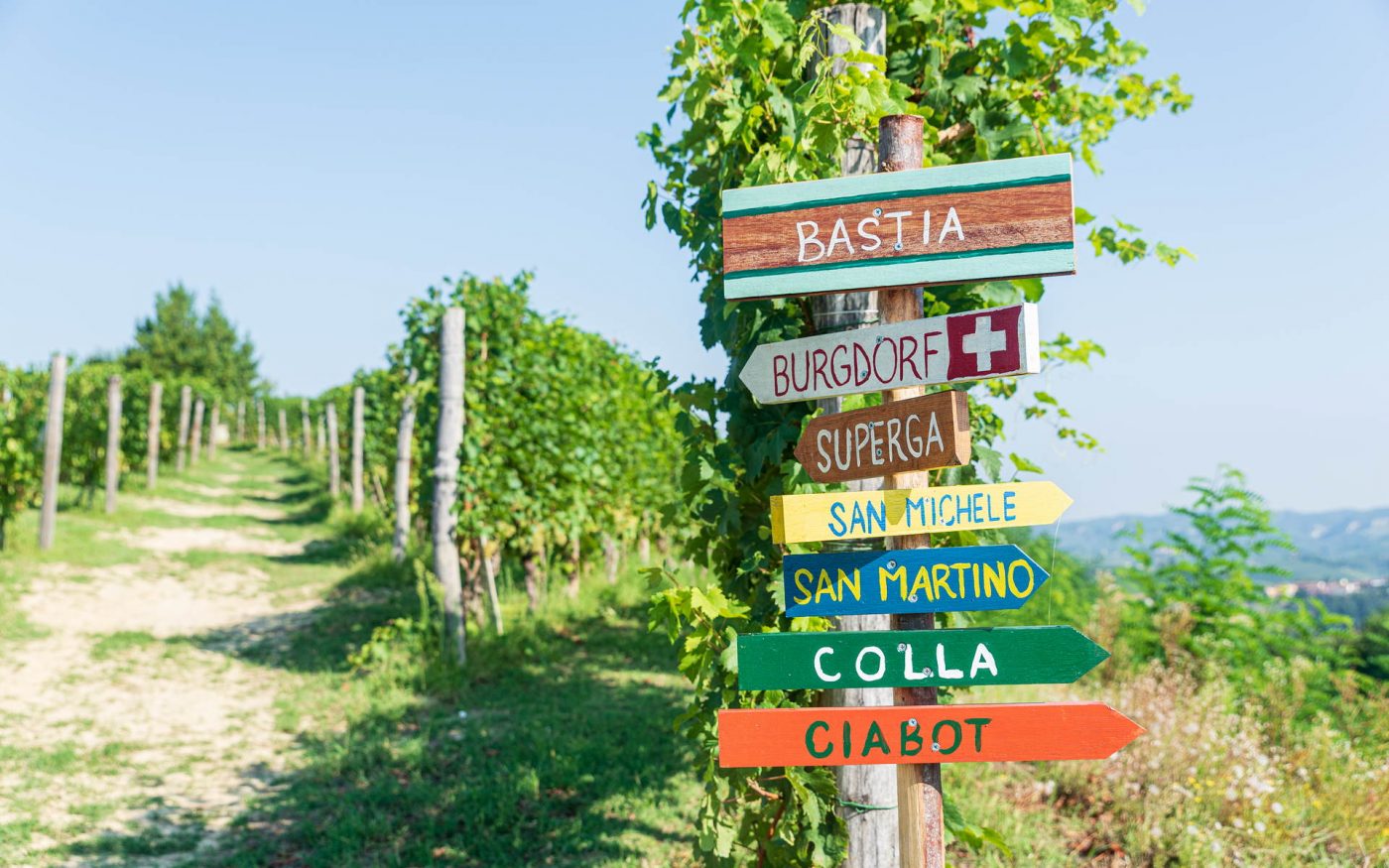 …The Roero Today
Many springs have passed since then, and thanks to a few pioneers and the ever-growing search for a life close to nature, we have witnessed a steady repopulation.
Along with the inhabitants also came back the awareness of the potential of our land, which for so long had remained hidden, like an intimate treasure.
It took very little for the spotlight to discover Roero wines: my grandfather was among the first to really believe in them, to bottle Roero proudly without trying to ride others' waves.
Today Roero is a 'young' territory, with many first-generation wineries that have rediscovered the family vineyard, with a desire to emerge and express the will of 'If you believe, anything is possible!'
The wineries are mostly small and family-owned. Each winemaker has the opportunity to create his own work of art starting from pruning, follow the growth of the plant to devote the right aging to his wine.
This must be our strong point to express the personality of the vineyard and the producer, without submitting to market laws and numbers, proposing our Nebbiolo and Arneis in a unique and personal way, because "my wine is not better than yours: it is simply different."
What Makes Roero Special?
Diversity, Uniqueness and Collaboration among Producers
When I think of this land and its peculiar soul, I compare us to cowboys, with pruning shears instead of the Colt, on the tractor instead of on horseback.
For this is our Great Beauty, our West: the ability to create a unique wine, and to share it with the enthusiast by giving him or her a choice of countless nuances in which to choose his or her taste. We are artists, creative, passionate!
So long!
Sand, Aromaticity, Complexity of Soils
A good wine, it is known, is made of a few ingredients: a rich and healthy soil, a lush plant and an eye that knows how to observe and understand the needs of the grapes.
If the Roero is gaining more and more success, the merits must largely be attributed to the soil that has been given to us: our hills, of marine origin, contain limestone and sandy stratifications in which the vines feed and give diversity to vineyards only a few hundred meters away.
The sand also gives us a greater concentration of aromas in all varieties, allowing us to obtain both white and red of excellent quality.
Roero DOCG and Roero Arneis DOCG: the Hills in the Goblet
Here, a great red and a great white coexist in a single territory: Nebbiolo and Arneis. This is far from common, if one thinks of the areas historically suited to winemaking.
Our Nebbiolo, with tannins that are much softer and more usable than those of the Langa, has an aromatic complexity and an ease of drinking that make Roero DOCG a fine wine that can stand the years, but does not need excessive aging.
Roero Arneis is a talent uncovered long ago, and with less direct competition: it has found deserved fame for a few decades now, and there are many producers offering it as a flagship wine.
The bouquet it derives from the sandy soil is fascinating: in addition to the floral and herbaceous scents typical of the variety, it gains descriptors of exotic fruits, such as passion fruit, in our hills.
And to think that it was once used as "bait" in the vineyard to attract birds with its sweetness, to keep them away from the red grape considered much more valuable!
Come and Visit Us
We still have so much to tell you, and we will be happy to do so over a few good glasses of wine!